Chromium-6 Reduction Liquid- TK20

TK20

Chromium-6 Reduction Liquid


For surface contaminations on metals.
This liquid (0.5 L) removes/reduces chromium-6 in surface contaminations on metals. The liquid can be applied on the metal by for example a cloth or a sprayer. It is also possible to immerse small parts in this liquid, such as nuts and bolts. After the cleaning of the metal, the TK11 test kit can be used to test whether the chromium-6 has been removed.
• Delivery is only possible for companies.
• You will receive our quotation by e-mail within one or two working days. If you agree with this offer we will send you the test kit immediately.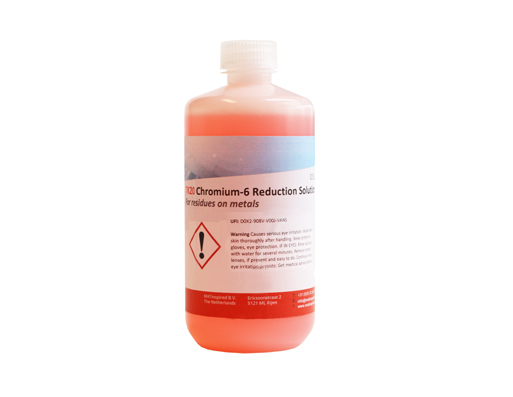 Disclaimer
Although this product have been compiled with the utmost care, MATinspired B.V. cannot be held liable for damage that results from the use of or contact with the product. We cannot guarantee that this solution will reduce all chromium-6 from the residues.